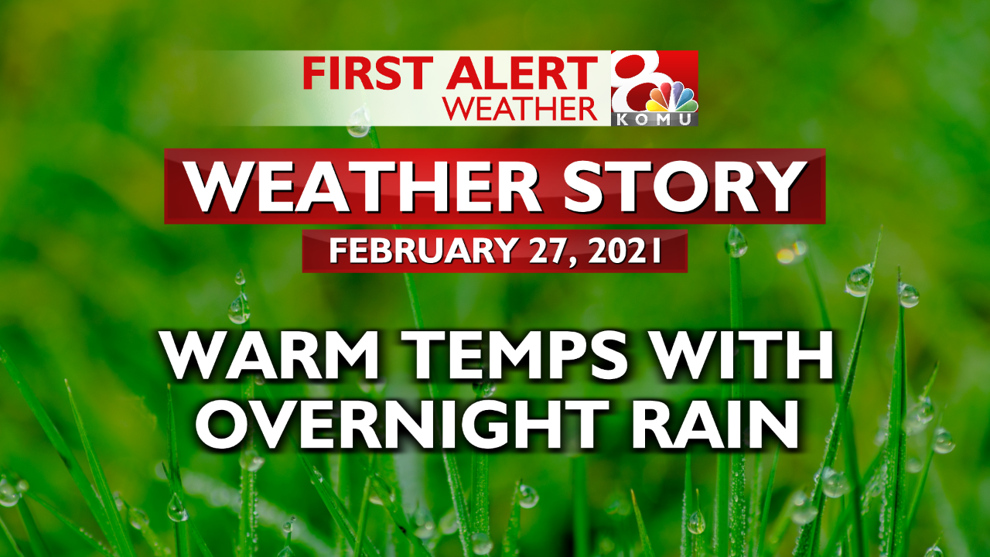 Temperatures to end the last work week of February were seasonable. The average high & low temperatures for the end of February in Columbia are 48° & 28° respectively, and we saw similar temperatures yesterday. Prepare for another warm-up today, as temperatures should be about 10-15° warmer than we saw Friday.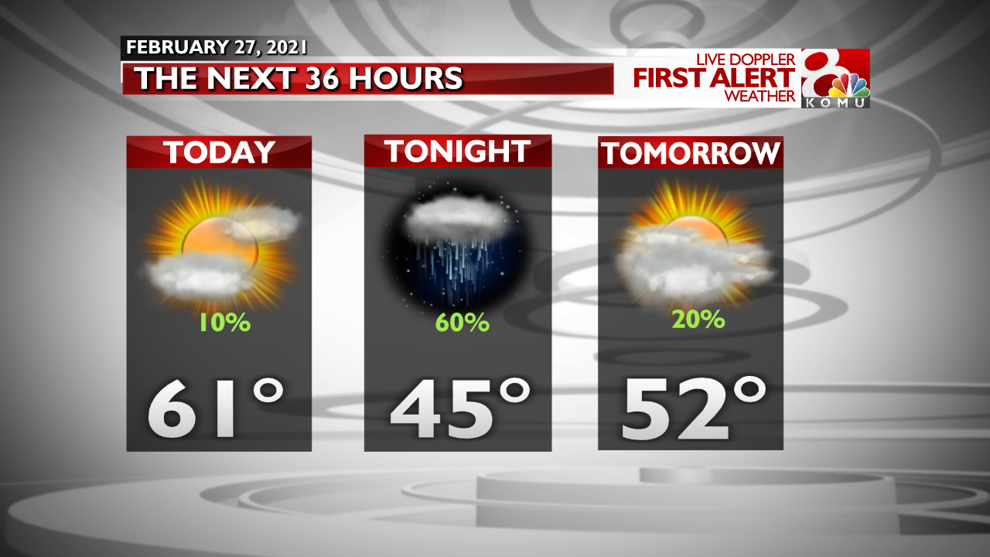 Pay attention to lower visibility this morning. A Dense Fog Advisory is in effect for western and southern Missouri until 10 AM. This only includes Saline and Pettis counties in Mid-MO, but we could still see patchy fog and visibilities less than a mile through the morning hours.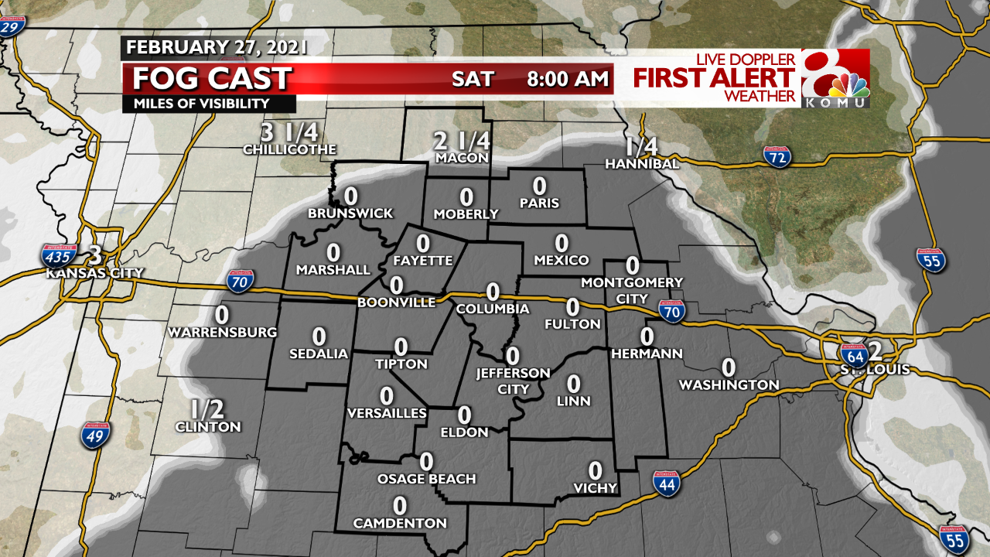 SATURDAY NIGHT RAIN
We're tracking a very weak low pressure system that carries both a warm and cold front with it. The warm front leads and will bring us warmer temperatures today. The cold front follows behind it, effectively cooling us by about 10° tomorrow. It also brings the chance for a few rain showers overnight and into Sunday morning.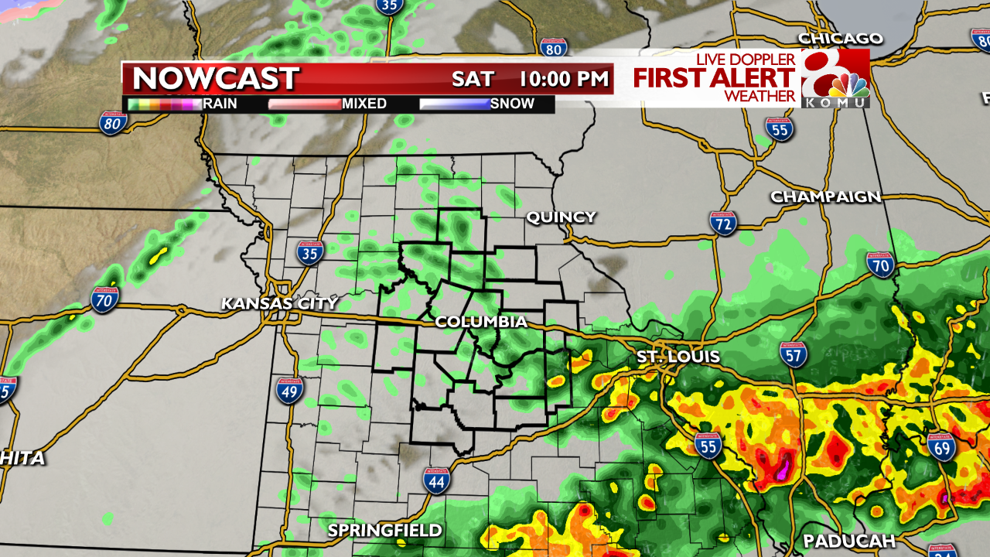 Rain over parts of Mid-MO will be fighting dry air, but it should overcome it and provide very small rainfall amounts; less than 0.1″is expected. The bulk of the rainfall will stay near the I-44 corridor across southern Missouri, where they could even hear a few rumbles of thunder tonight.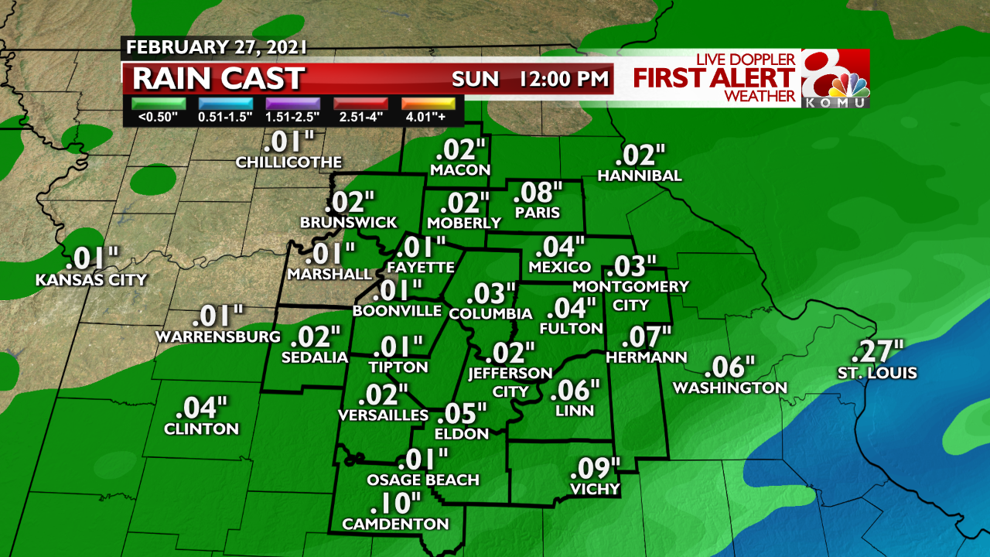 THE BEGINNING OF MARCH
A few more weak systems plan to move through the Midwest, but none show a big threat to dramatically change our weather pattern. A few rain chances exist, especially to end the work week, so we'll keep you updated as models can get a better grip on the location and timing of that system. Temperatures should stay within 50-60° or so as we go through the week, as Mother Nature begins the month of March slightly above-average.